WeWork Inc. (WE.N), a provider of coworking spaces, announced in a Monday press release that it plans to comprehensively reorganise the company in a bid to strengthen capital structures and financial performance. To do this, it filed for protection under Chapter 11 of the US Bankruptcy Code and intends to do the same under Canada's Part IV of the Companies Creditor Arrangement Act.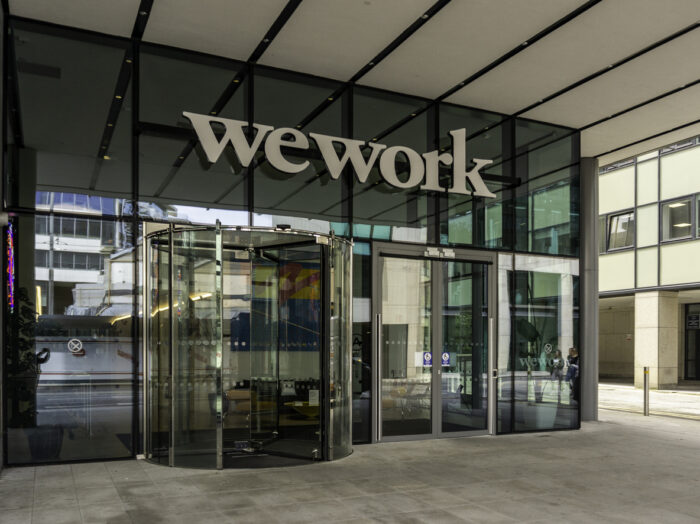 The company indicated WeWork locations outside the United States and Canada will not be affected by this process. This startup, which was backed by the SoftBank Group (9984.T), experienced an ephemeral rise and fall as more and more leases curdled on the back of its initial success.
---
Don't miss out the latest news, subscribe to LeapRate's newsletter
---
Experts view this move as proof that WeWork cannot survive without filing for bankruptcy. According to Reuters, SoftBank, which owns approximately 60% of this company, put forth billions to try and pull it back from the edge.
The newsagent further reported a WeWord spokesperson indicated that roughly 92% of the company's lenders agreed to turn their secured debts into equity under the proposed reorganisation strategy. This will nullify an estimated $3bn in debt.
As of the end of June, WeWork managed 777 locations globally. In its press statement, WeWork's chief executive officer (CEO), David Tolley, said:
Now is the time for us to pull the future forward by aggressively addressing our legacy leases and dramatically improving our balance sheet. I am deeply grateful for the support of our financial stakeholders as we work together to strengthen our capital structure and expedite this process through the Restructuring Support Agreement. We remain committed to investing in our products, services, and world-class team of employees to support our community.
Source link